How to Add YouTube Subscribe Button to Blog
By putting subscription option in your blog, social media is a very easy way to grow follower. If you have some great traffic on your blog, you can make your readers your follower by putting subscribe buttons on different social networking sites.
Today in this post, I will share the information about Youtube channel's Youtube Subscribe button.
Youtube is a very popular video sharing website. Youtube is a Google service. If we talk about content marketer, then there will hardly be any content marketer with no channels on youtube.
If you put the Youtube Subscribe button in your blog, this increases the number of subscribers to your Youtube channel.
Youtube has released new buttons for channel subscription.
You can find these new buttons from the official page of Youtube.
There is also an option of customization in these new buttons. Meaning you can customize these buttons accordingly.
The best thing about the new Youtube subscribes button is that your reader can directly subscribe to your Youtube page.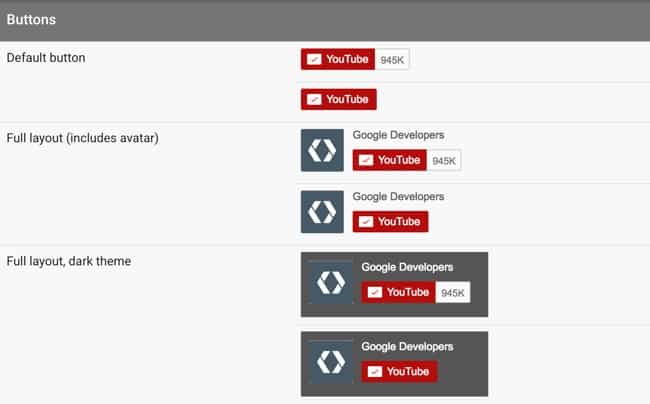 And to subscribe to Youtube page, the blog also does not have to leave. If you have a login from your google account then you can subscribe to any Youtube page by staying on your blog.
Click on this link to add Youtube Button to your blog.
You can create your Youtube follow button with your channel name or channel ID. Click on the link below to get your channel ID
Once you have generated the Youtube follow button code, then you place that code in the text widget of your blog's sidebar, When you place the code in the text widget of the sidebar, then your Youtube will follow button to show in the sidebar of the blog.
In addition to the sidebar, you can place the Youtube follow button in another place.
Youtube channel helps your blog deliver great traffic on Youtube. Along with this you also help in making money with Youtube AdSense Partners.
If you use the new Youtube follow button correctly in your blog, then it will be very helpful in increasing your Youtube followers.
Do you use Youtube as a marketing purpose, or do not comment on it.
If you have felt this small post helpful, then do not forget to share it with your friends on social media.